This page will eventually be an article about how to use a tri-string. In the meantime, here are some videos that will help you get started.
These videos of my then 3 year-old son Jakey give you a basic idea of the bubble-making technique with garlands and tri-strings.
Basics:
Keep the wand dips together when dipping the wand AND when raising the wand.
Raise the wand tips high before opening the wand
Stand with the wind at your back (if there is any). You want the wind to carry the bubbles away from you.
If there is no wind, walk backwards.
Tri-String Demonstrations
Edit
Jakey (3-1/2) tries out a full-size tri-string for the first time. Use this technique when there is wind.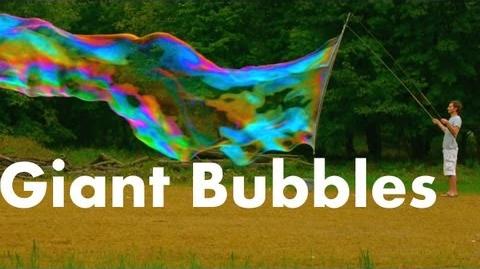 This video is not ours. The recipe is not ours and is a bit detergent-heavy for our tastes. Also, with a heavy wick like the one used, we would not recommend using a weight/washer.
From
soapbubble.dk
a basic tri-string demo
Garland Demonstrations
Edit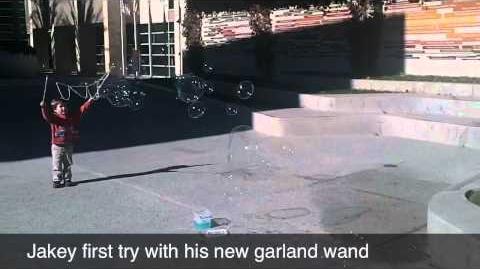 Jakey (3-1/2) demonstrates basic bubble garland technique.
When there is no wind, walking backwards is one way to create bubbles.
Community content is available under
CC-BY-SA
unless otherwise noted.