This is the continuation from my previous post where I mentioned wrapping my little tripod around my neck to shoot videos from my perspective. So, here are some pictures of the "rig" that I used and how I made it, as well as some footage of some great bubbles from my second session using this setup. Woohoo!
Setting Up The Camera Rig
I'll let the pictures tell the story of setting up the first-person bubble cam. If the story still isn't clear, please comment and ask questions so I can clarify and add more detail.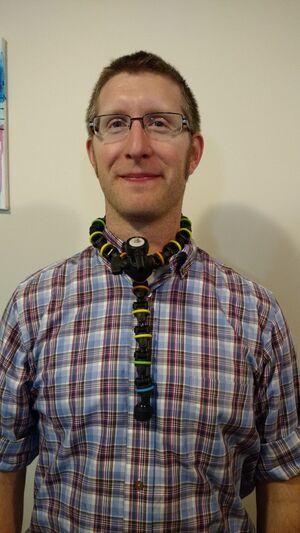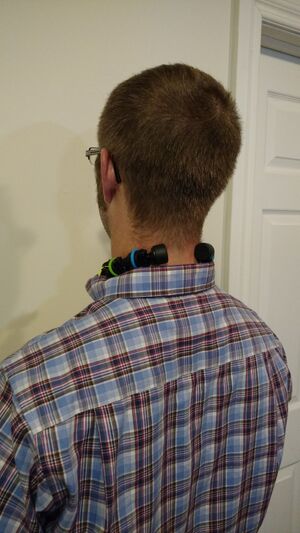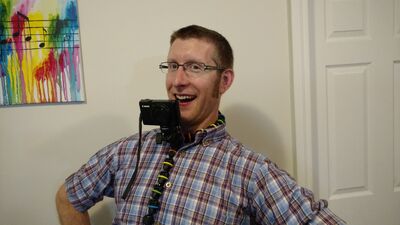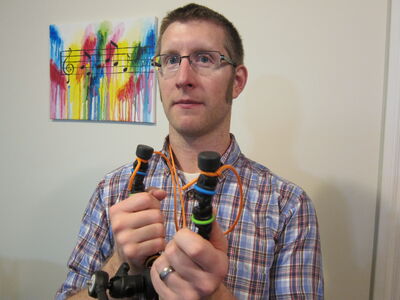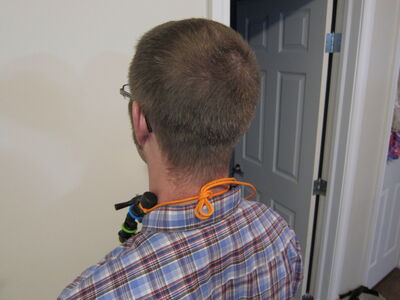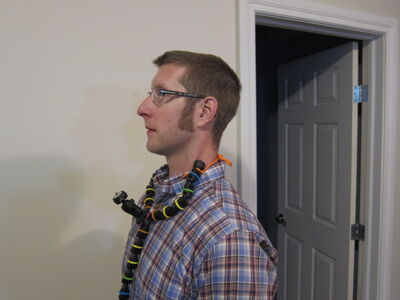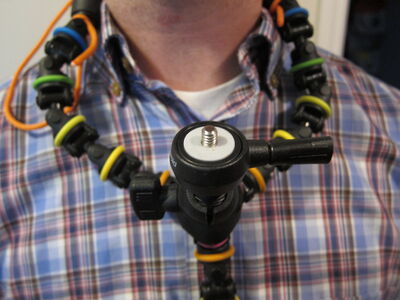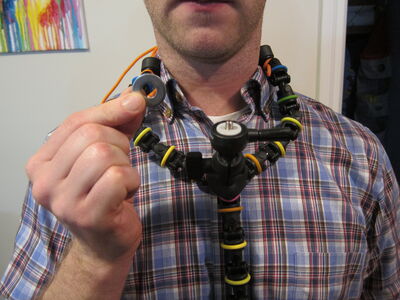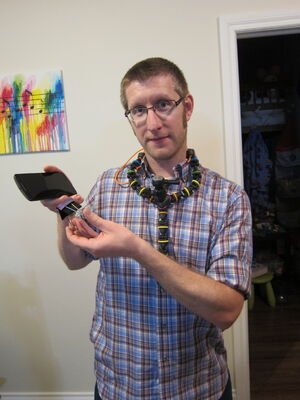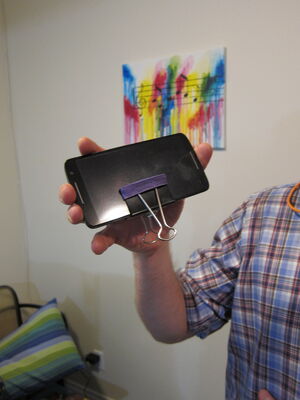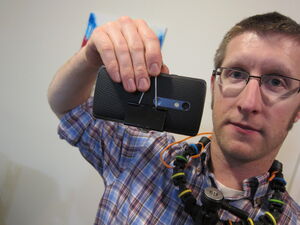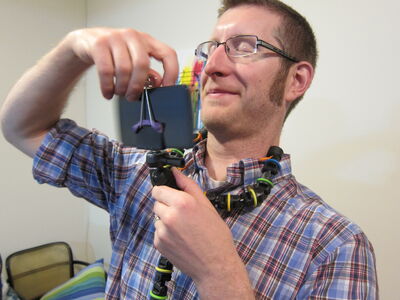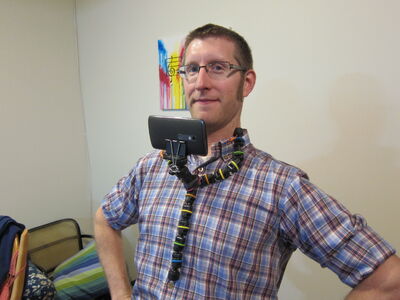 Video Using The Camera Rig
I used the rig with my old device (HTC One M7) and my current device (Moto X Play), and found that I like the video from my current device better. Although, either device fit just fine in the custom mount. I'll play around some more with the HTC later, but the videos here are all shot with the X Play. Enjoy.
Bubble Juice
Here's the bubble juice recipe that I used for these bubbles:
Tap water: 1000 g
Dawn Ultra 3X: 44.4 g
Guar Gum: 2 g
Baking Powder: 2.2 g
Bubble Wick
I used Libman Jumbo Cotton Wet Mop yarn for the wick during this session:
Top String: 72" - full ply
Bottom String: 144" - 2 twisted strands
Community content is available under
CC-BY-SA
unless otherwise noted.