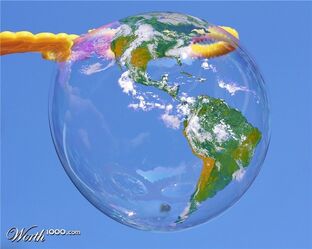 The universal cry "BUBBLES!", I hear children, teens, adults and grannies shouting it out as soon as they see them floating through the sky. I often have many multicultural groups bubbling, and I'd like to collect the word for Bubbles in as many languages as possible, just for fun!
How you can help...
Edit
Add the common word or phrase for BUBBLES, followed by the language it's spoken in! This could become a great language arts extension activity for teachers!
I speak "bubbles" internationally!
Edit
BOBLER -- Danish
Bolas de Sabão- Portuguese
ZEEPBELLEN -- Dutch
BUBBLES -- English
BLASEN -- German
BOLLE -- Italian
BULLARUM -- Latin
BURBUJAS -- Spanish
BUBLOR -- Swedish
PAO PAO (泡泡) -- Mandarin
BULLES -- French
BOMBOLLES -- Catalan
hebrew - בועה - bua
ПУЗЫРИ - Русский - Russian
Baloni - Балони- Bulgarian
Community content is available under
CC-BY-SA
unless otherwise noted.