Giant bubbles are possible with simple, homemade equipment. Giant bubbles can be the size of a large whale. Alan McKay of Wellington, New Zealand is on record as having created a bubble tunnel more than 100 feet long. A list of official world records can be found at recordholders.org.
Fun Fact! A six-foot diameter bubble requires as little as 3 to 4 ml (less than one teaspoon) of bubble juice. A 40-foot long tube with a 3-foot diameter may use only 15 ml (one tablespoon) of juice!
Videos and Pictures
Edit
Here are a few giant bubble videos. You can find many more big bubble videos on YouTube and Vimeo.
Edward's YouTube channel is here. You will find quite a few bubble-related videos.
Check out Dustin Skye's YouTube channel.
Please watch these videos at full-size HD (where possible) rather than at thumbnail size.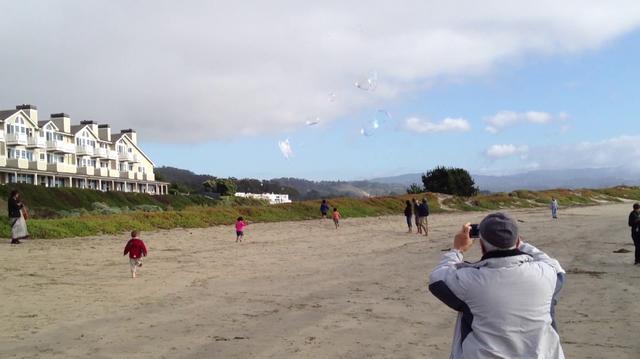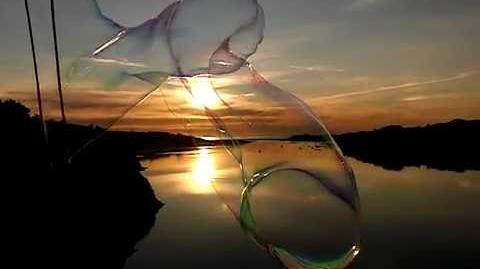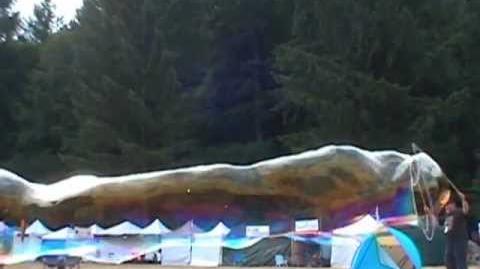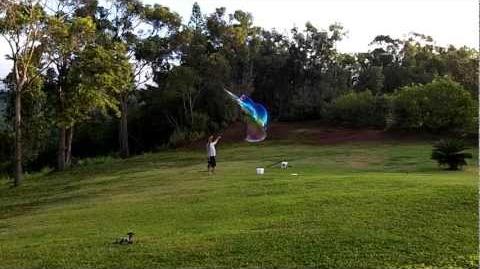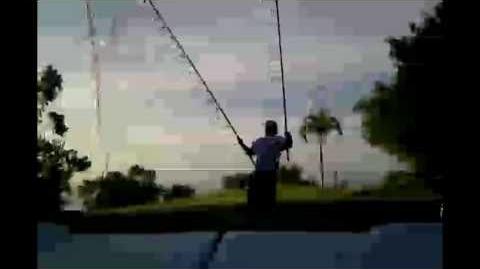 Related Wiki Pages
Edit
See Also
Edit
Community content is available under
CC-BY-SA
unless otherwise noted.