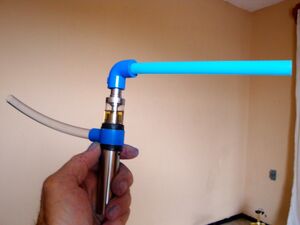 High wattage (so-called super-sub-ohm) E-Cigs can generate a lot of vapor, but they can get very hot. The plans on this page show how to turn the
eleaf iJust2
E-Cig into a vapor maker for making smoke bubbles. You can apply this design to other models but you will likely need to make adjustments as the precise measurements will differ.
The ijust2 has a power output of about 60W-80W and is not adjustable. With continuous use over a short period of time, a higher wattage e-cigs can get hot. This design exposes part of the atomizer tank to the open air to reduce overheating. This design can also work for other models with a 22mm diameter atomizer tank.
This page is a three part photo essay:
Part I--Building the bottom
Part II--Building the top
Part III--Putting it together.
PART I -- Building the bottom
Edit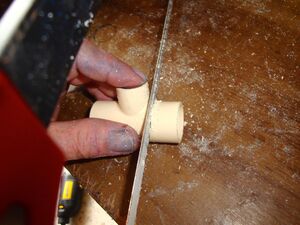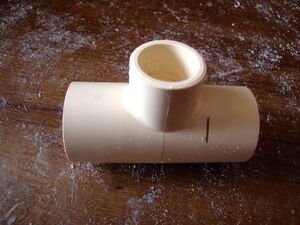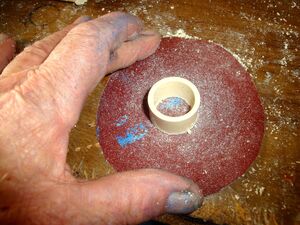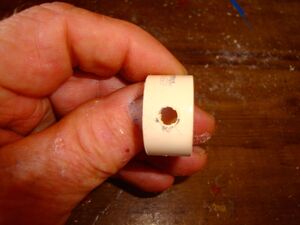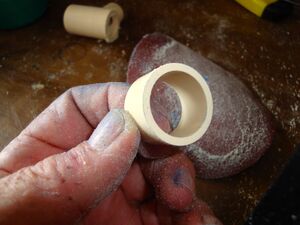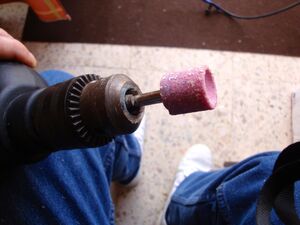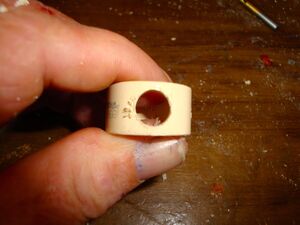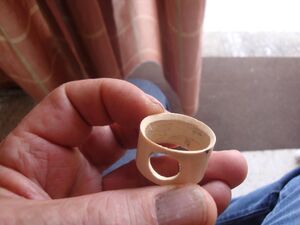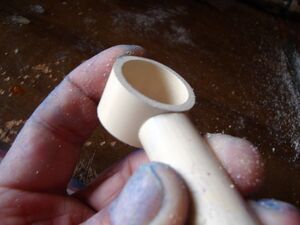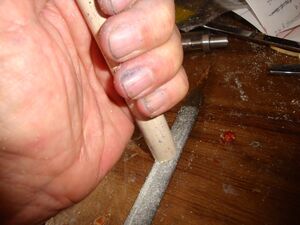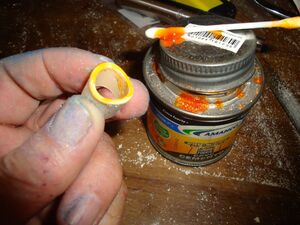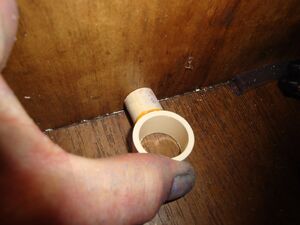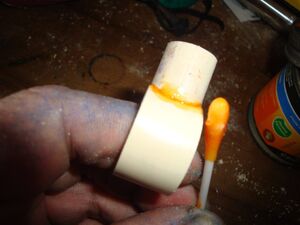 PART II -- Building the top
Edit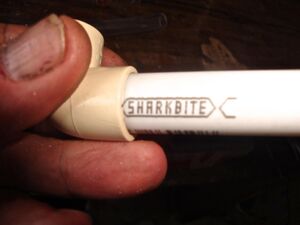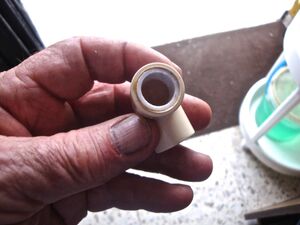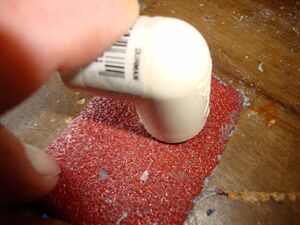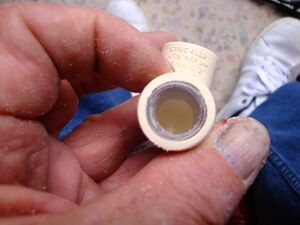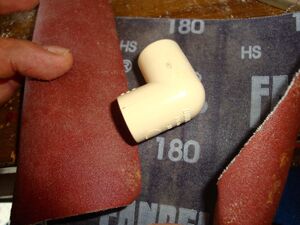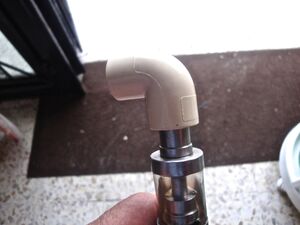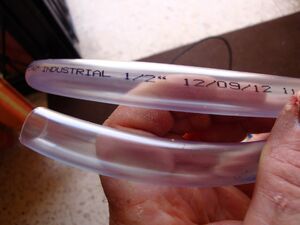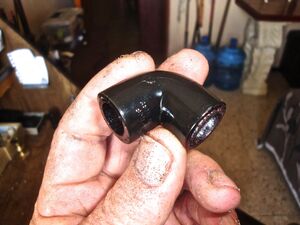 Part III - Putting it Together
Edit
The options for what type or size tubes you use is wide open. You can fit this to blow either from the top or bottom--or both ways. What you see illustrated here has worked well for me. If these exact materials are not available to you feel free to experiment on your own to make changes accordingly as you see fit.<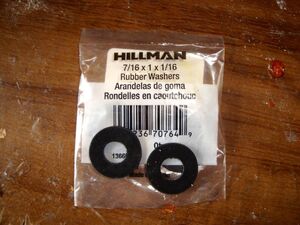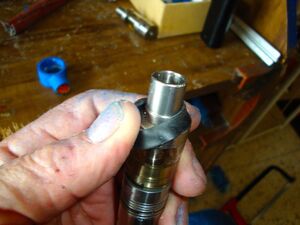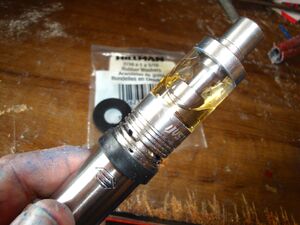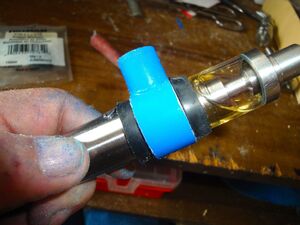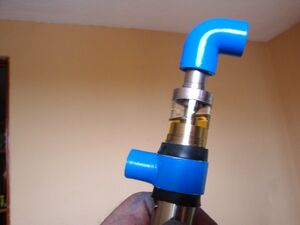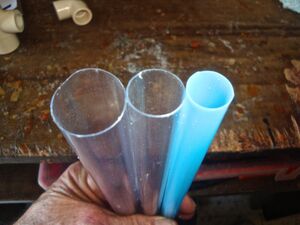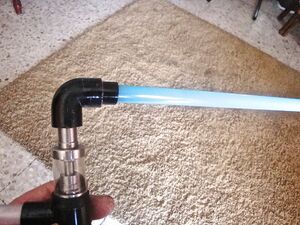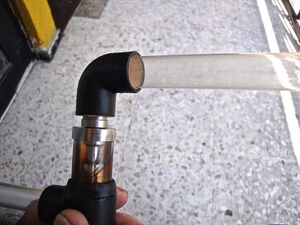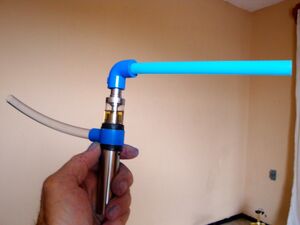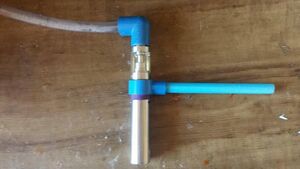 Community content is available under
CC-BY-SA
unless otherwise noted.