by Danny Briant
Simple cheap helium gun - the helium isn't as cheap! Inspired by KJBubbleguy aka Keith Michael Johnson. See his excellent videos for inspiration on how to play with this toy.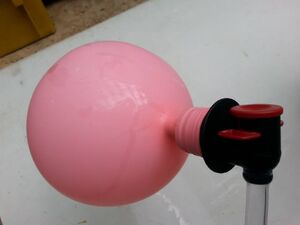 What you need
:
One balloon
One piece of plastic pipe/flexible tubing
One nozzle from a carton of wine
The tricky bit is getting the right size tube for your particular nozzle. Look in your local hardware shop.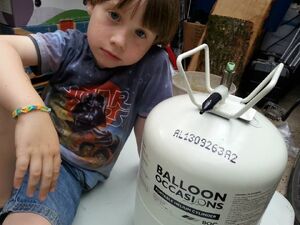 One bottle of helium - I think this party balloon version is more expensive than other versions.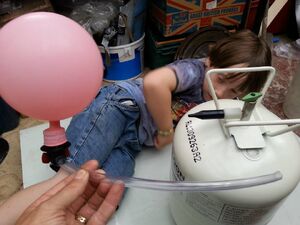 Ready for some fun! Ziggy is immune to bubbles - almost.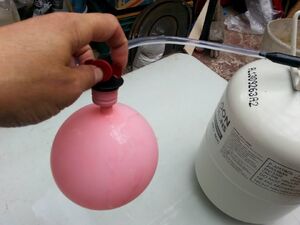 Push the tube over the helium jet.
Press your nozzle so its open. Let in the helium to fill up the balloon.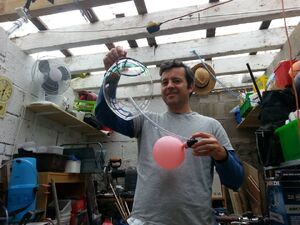 Make a bubble. Dip the tube in some mix to wet it. Insert the tube into the bubble and press your nozzle.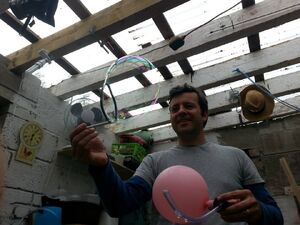 See the bubble start to lift?
Daniel Dyboski-Bryant July 20, 2014
Community content is available under
CC-BY-SA
unless otherwise noted.